WHERE STARS MEET THE EARTH
Only the very best wines reveal their secrets to truly reflect their origin. Celeste Reserva is the jewel in the crown of the Pago del Cielo wine range. This limited edition, modern-style wine is fresh and aromatic, aged for 15 months in French and American oak barrels and a minimum of 12 months in the bottle.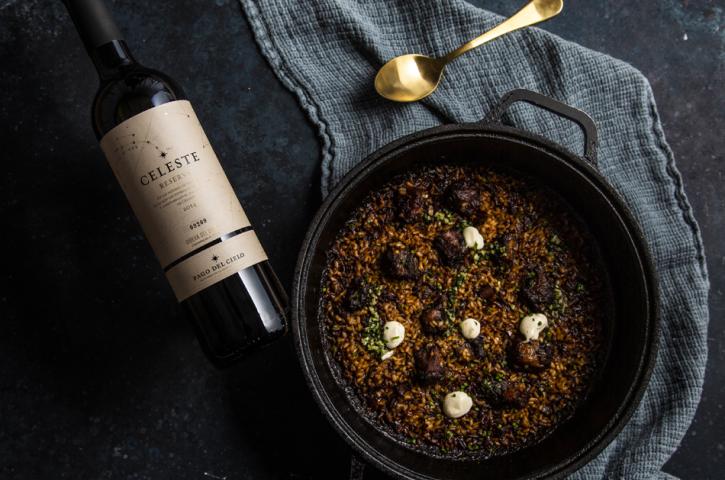 Origin
This wine is made, primarily, from estate-owned vineyards on over 40-year-old vines planted in calcareous-soil slopes in the highest zones of the DO: Fompedraza, Canalejas de Peñafiel, and Pesquera. The painstakingly selected plots are cultivated in clearings or small valleys cut from the rock known as maduraderos. The vineyards are characterized by their calcareous soils that afford this wine finesse through good sunlight exposure and fluctuating temperatures, which benefit the optimum ripening of the grapes.     
DO Ribera del Duero
Ribera del Duero is located in the Meseta Central or central plateau of the Iberian Peninsula, where the provinces of Soria, Burgos, Segovia, and Valladolid converge. It is home to a 115 km by 35 km strip of vineyard that stretches along the Duero river basin. It is one of the highest vineyards in the northern hemisphere, a high-altitude, complex land whose harsh climate produces exceptionally high-quality grapes.