WHERE STARS MEET THE EARTH
Only the very best wines reveal their secrets to truly reflect their origin. Celeste Crianza is an opulent, fruit-filled, full-bodied wine with intense colour that possesses the freshness, passion, and intensity of a star-filled night. This wine is aged for 12 months in French and American oak barrels and 12 months in the bottle. The flagship wine from the Pago del Cielo winery is one of DO Ribera del Duero's most internationally famous wines.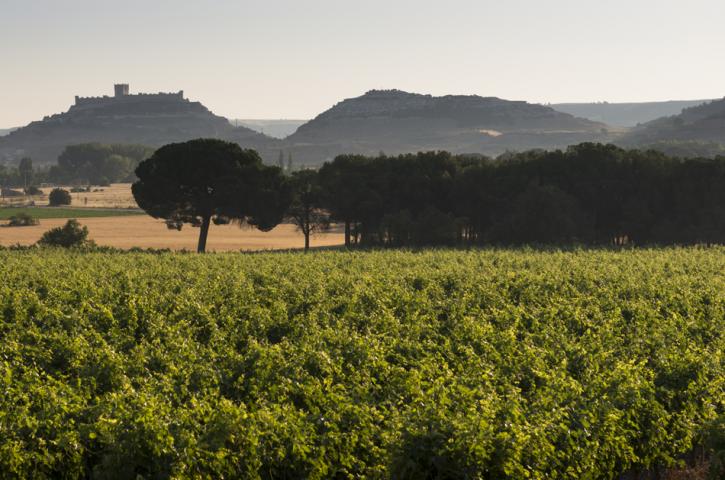 Origin
The vineyard is located in the highest zone of the DO, where the vines and the starry heavens seem to share a magical connection. Nestled in the east-central part of the Duero river basin, close to Fompedraza and the river Duratón, a branch of the mighty Duero, this rolling landscape is characterized by moorland crossed by narrow valleys that comprise the region's unique morphology.  
DO Ribera del Duero
Ribera del Duero is located in the Meseta Central or central plateau of the Iberian Peninsula, where the provinces of Soria, Burgos, Segovia, and Valladolid converge. It is home to a 115 km by 35 km strip of vineyard that stretches along the Duero river basin. It is one of the highest vineyards in the northern hemisphere, a high-altitude, complex land whose harsh climate produces exceptionally high-quality grapes.