THE COLOUR OF THE VINEYARD 
The best wines are made by listening to nature. That is why more than 40 years ago, the exceptional setting of Fransola was chosen. This historic vineyard is located in one of the highest areas of Penedès, where the cold nights and warm days create an excellent climate for winegrowing, producing the best Sauvignon Blanc grapes that are used to make this elegant, balanced wine enhanced by partial ageing in oak.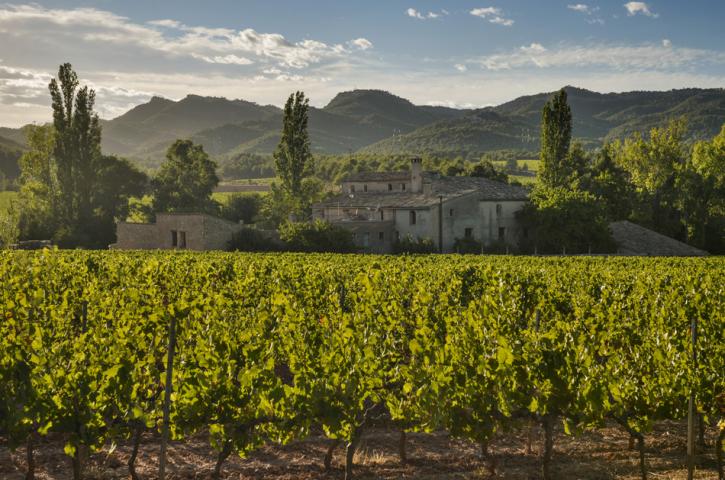 Origin
The Fransola vineyard, located in the Alts d'Ancosa subzone in the Penedès uplands, is where 25 hectares of Sauvignon Blanc are grown (used to make our Fransola wine), together with Riesling and Forcada. The vineyard stands at 550 metres above sea level, in the municipality of Santa Maria de Miralles. The combination of this altitude plus the chalky clay soil with moderate drainage and a high water retention capacity is what allows these white varieties to develop optimally, resulting in wines with great aromatic expression. 
DO Penedès
With 2,700 years of winemaking history to its name, making it the oldest winemaking region in Catalonia, DO Penedès is a broad, open appellation that stretches across a swathe of land between the sea and mountains, midway between Barcelona and Tarragona. The influence of the sun and the Mediterranean Sea makes Penedès an exceptional region for winegrowing. Its unique nature is responsible for the diversity of DO Penedès wines, with the differences in climate, landscape, and soil resulting in a thousand flavours and aromas.