LEGEND IN BLACK 
Mas La Plana is the result of the vision and determination of Miguel A. Torres. This exceptional wine burst onto the international scene in 1979, with its first vintage from 1970, by beating the world's greatest Cabernets in the Gault & Millau Wine Olympics held in Paris. Thus a legend was born, signalling a paradigm shift and leading the way in how to make premium wines from estate-grown grapes. Owing to the excellent adaptation and balance of the old Cabernet vines, Mas La Plana has evolved to reach its maximum expression. 
Antología Miguel Torres 
The Antología Miguel Torres wine collection captures the pure essence of Familia Torres and represents the harmonious union between nature and the savoir-faire of our winemakers. This range comprises our most emblematic wines, selected for their exceptional provenance and the exclusivity of the winemaking process. Five extraordinary wines that speak the same language by reflecting the truest expression of their vineyards of origin and the effort to bestow each one with an incomparable identity.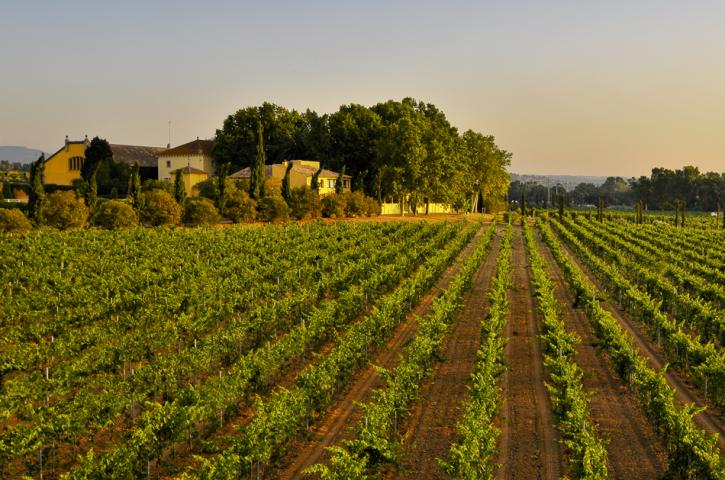 Mas La Plana Estate
Located in the heart of Penedès in the subzone of Turons de Vilafranca and flanked by the Foix River and its tributary the Riera de Llitrà, the 29-hectare vineyard is distributed across ten plots on two levels. The lower level has loamy soils whereas the higher level is predominantly marlstone. The old Cabernet vines, planted in the 1970s, have adapted well to the region and produce balanced wines influenced by the Mediterranean climate. Today, the Mas La Plana estate is a natural ecosystem teaming with life owing to the benefits of regenerative viticulture. This innovative approach to winegrowing is aimed at recovering the natural fertility of the soil, preventing erosion, and encouraging biodiversity while increasing the vineyard's capacity to capture atmospheric CO2 in the fight against climate change.  
DO Penedès
With 2,700 years of winemaking history to its name, making it the oldest winemaking region in Catalonia, DO Penedès is a broad, open appellation that stretches across a swathe of land between the sea and mountains, midway between Barcelona and Tarragona. The influence of the sun and the Mediterranean Sea makes Penedès an exceptional region for winegrowing. Its unique nature is responsible for the diversity of DO Penedès wines, with the differences in climate, landscape, and soil resulting in a thousand flavours and aromas.