A TRUE EXPRESSION OF TERROIR 
Only the most exclusive wines are able to capture the expression of the landscape and transmit its charismatic, unique personality. Mas de la Rosa has the singular power of such a wine. Since its first vintage in 2016, it has evoked the very essence of its birthplace – from where it takes its name – the history of its people, and the beauty of its natural surroundings. Mas de la Rosa expresses the fascination of a land where time stands still.  
Antología Miguel Torres 
The Antología Miguel Torres wine collection captures the pure essence of Familia Torres and represents the harmonious union between nature and the savoir-faire of our winemakers. This range comprises our most emblematic wines, selected for their exceptional provenance and the exclusivity of the winemaking process. Five extraordinary wines that speak the same language by reflecting the truest expression of their vineyards of origin and the effort to bestow each one with an incomparable identity.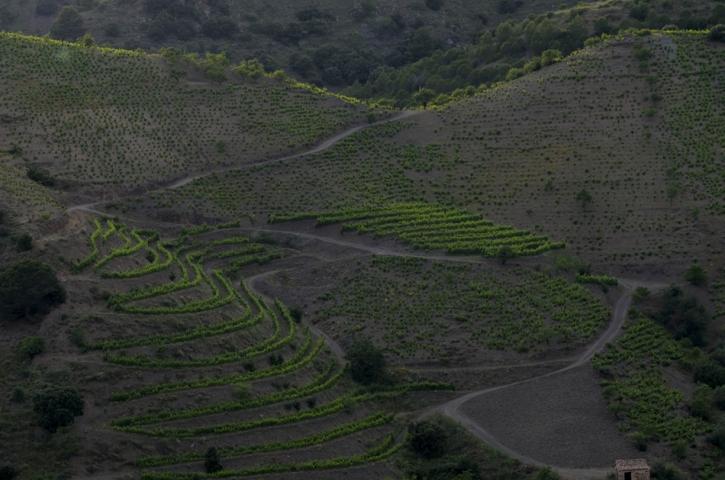 Mas de la Rosa Vineyard
The Mas de la Rosa vineyard, hidden away in a secluded corner of the village of Porrera, was one of the first in the region dedicated to wine. The vineyard is planted in rocky terrain, on gravity-defying slopes. This is how the vineyard was originally envisaged and how it will continue, a paradigm of valiant winegrowing. This is where our most exclusive wine is produced, which takes its name from this singular vineyard in honour of the rebellious wife, Rosa, of a mid-eighteenth-century former owner. This 1.9-hectare vineyard is home to 80-year-old freestanding vines whose roots dig deep into the soil to carve a niche among the jagged, laminated llicorella slate that protrudes on the surface. 
DOQ Priorat
Priorat is a small yet singular wine region located in the province of Tarragona at the foot of the Sierra del Montsant. The region comprises towns and villages that were once under the dominion of the Carthusian Monastery of Escaladei. Its singularity resides in its climate, orography, and geology. Our internationally renowned wines owe much of their character to the region's llicorella black slate soils.