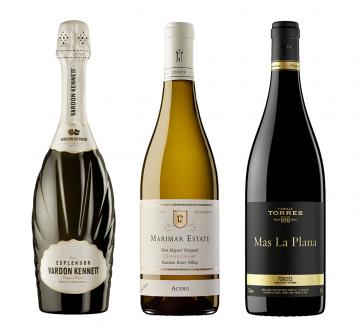 The Gold subscription includes a quarterly shipment of three exclusive wines to add to your collection, made from the most select vineyards and aged in the most exceptional corners of our wine cellars. A wonderful opportunity to delight in the most characteristic Familia Torres flagship wines.
In addition, you will enjoy all the benefits of being part of the Club: discounts, exclusive events, free shipping, sommelier on demand and many more advantages. 
Subscription operation
Subscription details
Below you can see the wines that are included in the current collection and sign up to have them delivered to your door.
As soon as you have completed your registration, you can immediately enjoy all of the benefits of being a club member. In addition, you can access the Member Area where you'll find all of the wine fact sheets, recommendations from our sommeliers, and a calendar featuring exclusive members-only events.
From June on, you will receive the wine selection and receive new wine cases during the months of March, June, September, and December.
Join now and receive the Autumn Collection 2022.
Cuvée Esplendor
Esplendor by Vardon Kennett originates from winery-owned vineyards located at over 500 metres above sea level, on an estate nestled around the chapel of Santa Maria de Miralles in the heart of Penedès. In the near future, and due to climate change, the wine will be made from family-owned vineyards at higher elevations in the foothills of the Pyrenees.
Marimar Estate Acero Chardonnay
Russian River Valley. California
Acero se refiere además de al material, a este vino que no ha visto nunca un roble. Vino especialmente seleccionado por su intensidad de fruta y aromática. La uva se fermenta en acero inoxidable para capturar la pureza de sabores.
Mas La Plana
Over four decades ago, Miguel A. Torres of the family's fourth generation wanted to make a different kind of wine: a Cabernet Sauvignon, among the first in Spain. Few people had faith in the project. Even his father, Miguel Torres Carbó, regarded this innovative project with a certain degree of scepticism. Incapable of coming to an agreement, they decided to enter the wine in the most prestigious contest at the time, the 1979 Gault & Millau Wine Olympics in Paris. Mas La Plana was a resounding success, beating the best red wines in the world to take home the gold medal. This is how the legend was born, the legend of a wine that – vintage after vintage – has stayed true to its originality and the determination of the man who made it.