A THOUSAND YEARS OF HISTORY 
Milmanda is revered as one of Spain's most classic Chardonnays. It was first produced in the mid-1980s as a tribute to the Cistercian monks who came to the region from Burgundy, the home of Chardonnay. It takes its name from the Milmanda castle, which became the property of the Poblet Monastery in 1174, with the aim of perpetuating the legacy of this exceptional place. This corner of the world brings together the optimum climatic, geological, and orographic conditions needed to grow this particular variety. 
Antología Miguel Torres 
The Antología Miguel Torres wine collection captures the pure essence of Familia Torres and represents the harmonious union between nature and the savoir-faire of our winemakers. This range comprises our most emblematic wines, selected for their exceptional provenance and the exclusivity of the winemaking process. Five extraordinary wines that speak the same language by reflecting the truest expression of their vineyards of origin and the effort to bestow each one with an incomparable identity.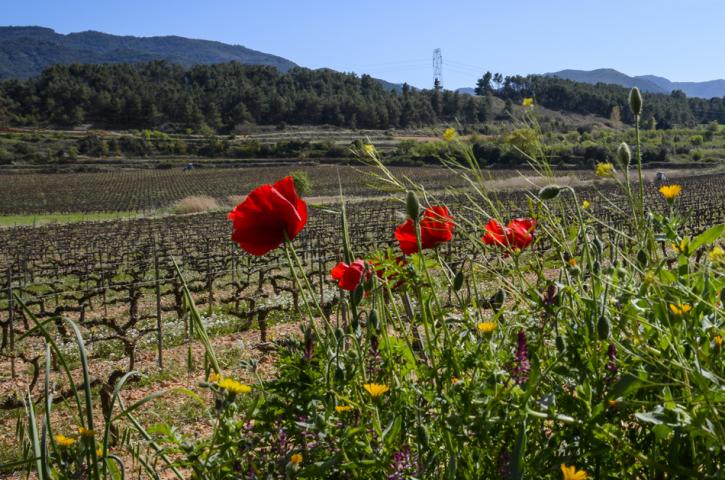 Milmanda Vineyard
Planted exclusively with Chardonnay more than 40 years ago, this 15-hectare, well-established vineyard lies at the foot of the Milmanda castle. The lime-rich calcareous clay soils have moderate drainage and high water-holding capacity. The vineyard is protected by the Sierra de Prades and the Mediterranean climate is tempered by the continental landmass. The climatic and geological conditions enable the variety to develop to its full potential, the unmistakable mark of this thousand-year-old landscape. 
DO Conca de Barberà
Conca de Barberà is located in the north of the province of Tarragona. It extends over a plain flanked by the rivers Francolí and Anguera and protected from the influence of the Mediterranean Sea by the mountains that surround it, especially the Sierra de Prades. Its natural resources, together with its history and traditions, make it a privileged area for winegrowing.