ANCESTRAL VARIETIES 
Grans Muralles is the first example of a passion project started in the early 1980s to recover ancestral Catalan varieties that had fallen into oblivion. The Garró and Querol varieties are true oenological treasures that were grown by our forebears. Together with Cariñena, Garnacha, and Monastrell, they embody the spirit of this unique wine. What makes this wine so extraordinary, however, is not only these indigenous varieties but the influence of the vineyard's singular slate and granite soils. The final result is a sublime, balanced wine with an unmistakable identity, which brings to mind authentic, austere, and time-honoured ancestral winemaking. 
Antología Miguel Torres 
The Antología Miguel Torres wine collection captures the pure essence of Familia Torres and represents the harmonious union between nature and the savoir-faire of our winemakers. This range comprises our most emblematic wines, selected for their exceptional provenance and the exclusivity of the winemaking process. Five extraordinary wines that speak the same language by reflecting the truest expression of their vineyards of origin and the effort to bestow each one with an incomparable identity. 
Garnacha
Cariñena
Querol
Monastrell
Garró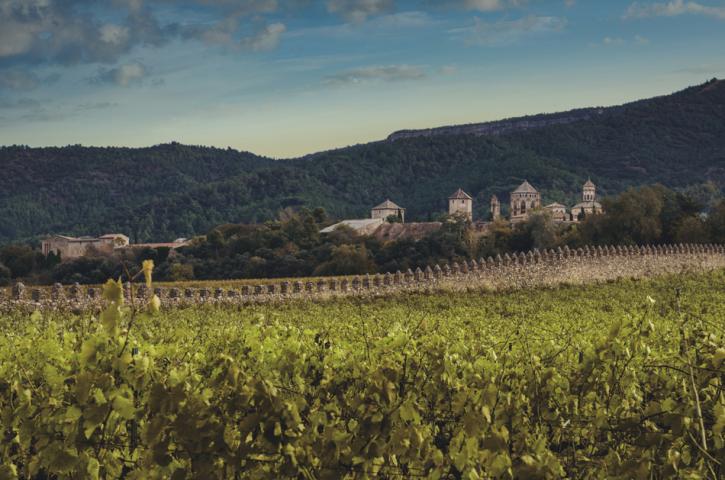 Grans Muralles Vineyard
The medieval walls of the Poblet Monastery, which once protected it from wars and mercenaries, surround our Conca de Barberà vineyard planted with red varieties. The vines grow in deep, rocky soils formed by layers of slate and granite with low water-holding capacity. Along with abundant minerals, this benefits the production of extraordinarily quintessential, concentrated wines. The historic estate lies at 500 metres above sea level, sheltered by the Sierra de Prades, and extends across 32 hectares of which six are exclusively dedicated to making this extraordinary wine – Grans Muralles. 
DO Conca de Barberà
Conca de Barberà is located in the north of the province of Tarragona. It extends over a plain flanked by the rivers Francolí and Anguera and protected from the influence of the Mediterranean Sea by the mountains that surround it, especially the Sierra de Prades. Its natural resources, together with its history and traditions, make it a privileged area for winegrowing.