What Wines Are Michelin-Star Restaurants Serving?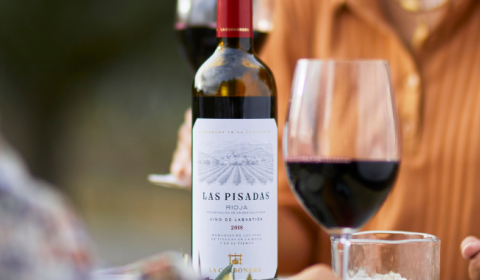 By Laura Conde, Wine Writer
Join me on a brief tour of some of Spain's Michelin-star restaurants for a peek into their wine cellars, which only further underscores – in case there was any lingering doubt – that they are among the greats.  
Xerta (Tarragona)  
Chef Fran López is known for his subtle, delicately nuanced cuisine based on fresh fish just in from the lonja (fresh fish market) of Sant Carles de la Ràpita. Guests can delight in these delicacies in his magnificent restaurant in the Villa Retiro hotel, paired with a wine list that received a Cartaví 2016 award. Among the astounding array of gems from every corner of the world, the restaurant's cellar also features several Familia Torres wines, including Fransola, Gran Coronas, and Mas La Plana.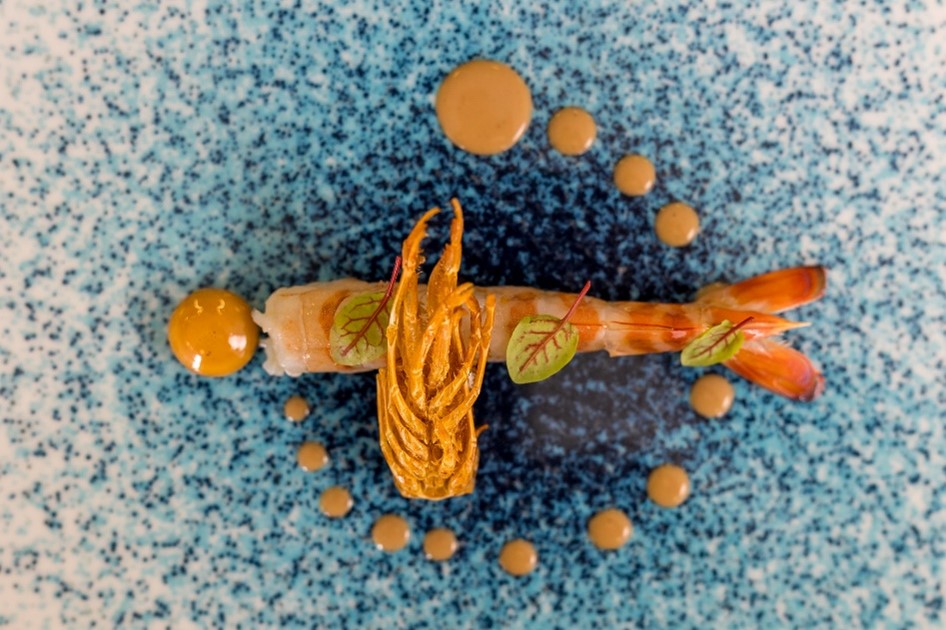 Prawns grilled in various emulsions, served at Xerta (Tarragona)
Another Spanish restaurant graced with a Michelin star and celebrated for its spectacular wine list is Atrio, in Cáceres, where no detail escapes the careful eye of its head sommelier, José Luis Paniagua. The Atrio wine cellar is a veritable museum for collectors who will find everything from history-laden bottles to unusual contemporary marvels, all of which are ideal companions for the consistently intelligent and creative cuisine of chefs José Polo and Toño Pérez. The wine list features Californian wines from Marimar Estate, as well as Grans Muralles from the D.O. Conca de Barberà appellation of origin.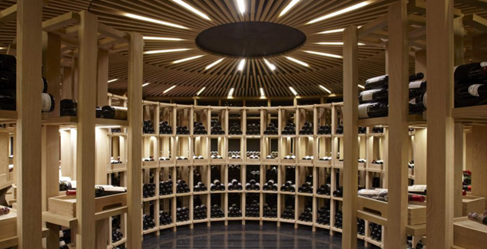 The Atrio wine cellar in Cáceres
Lately everyone is talking about chef Iván Cerdeño and his interpretation of surf and turf cuisine: an array of creations steeped in the culinary traditions of La Mancha that take inspiration from all of the gastronomic influences which have left their mark on Toledo. In the restaurant's wine cellar, overseen by sommelier Maikel Rodríguez, we find a number of Familia Torres names, such as the red Mas La Plana and the whites Fransola and Waltraud.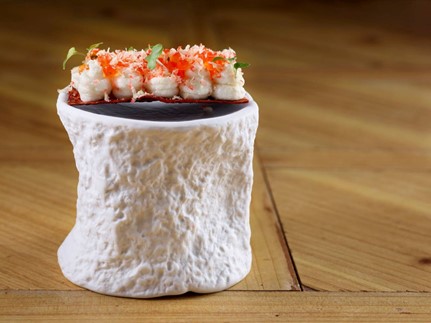 Dish from the menu Memorias de un Cigarral at the Iván Cerdeño restaurant
Not only does Tatau boast a Michelin star, it is also lively at all hours of the day, a perfect combination of high cuisine savoire faire and the raucous energy of a restaurant where you go to have a good time. The menu is exuberant, surprising, and changes regularly, as do the wines, which means we'll always discover something new here. While writing this post, we spotted Milmanda and Purgatori on the list, but at Tatau – and this is precisely its charm – you never know what you'll find.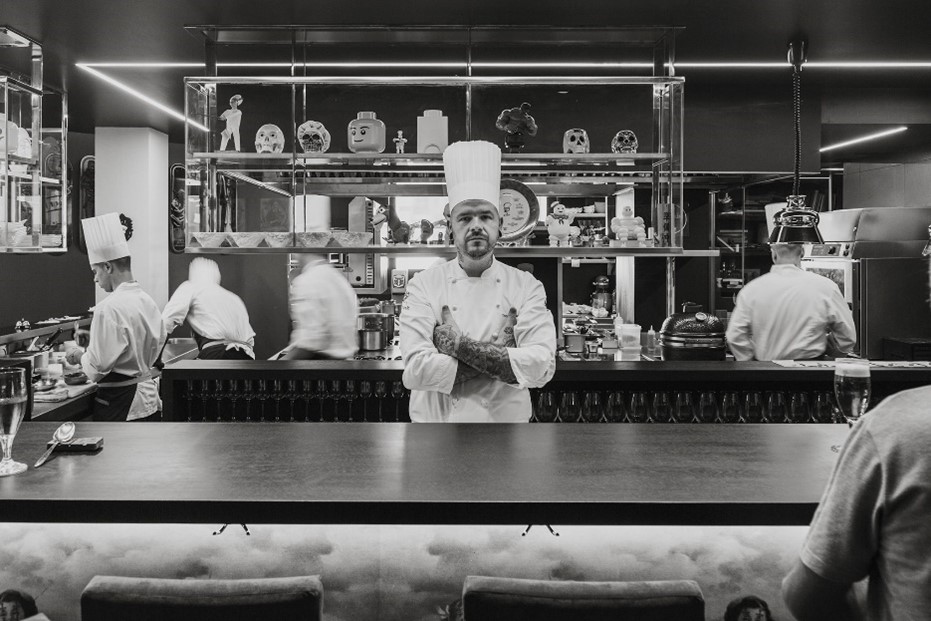 View of the kitchen at Tatau in Huesca
Los Guayres (Las Palmas de Gran Canaria)  
To snag a table at Los Guayres, we have to make our way to Las Palmas de Gran Canaria, and it is well worth the trip: from the first instant, you are enveloped in the slow, pleasant atmosphere that the islands are famous for. The creative Canary Island cuisine of chef Alexis Álvarez is served as a selection of tasting menus, which can be ordered with or without wine pairings. If you do opt for pairings, you're in for a treat, because the sommelier staff have prepared a sensory journey for your palate that includes a stop in Priorat as embodied by Perpetual, a Familia Torres tribute to age-worthy wines.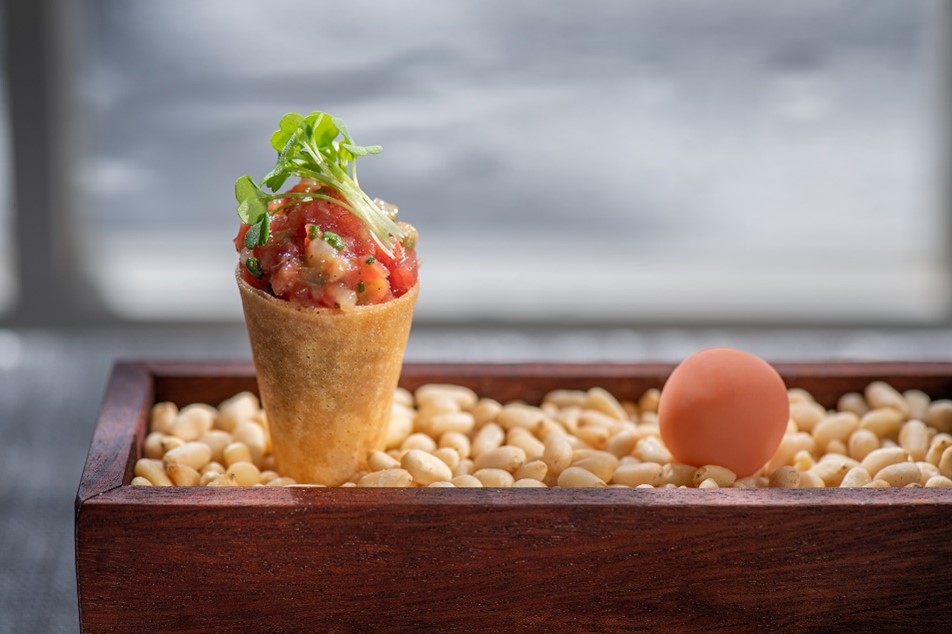 Steak tartare in a cone with roasted pepper bonbon, served at Los Guayres (Gran Canaria)
Chef Adrián Quetglas has made a name for himself in a place as gastronomically competitive as Mallorca thanks to his intense, evocative, border-transcending cuisine. The wine list is extensive and full of international names, including reds like Purgatori and Rebels de Batea, and the white Fransola. At the time of publishing this post, the restaurant had one last bottle of Mas Borràs 2012: who knows if it has been uncorked by now.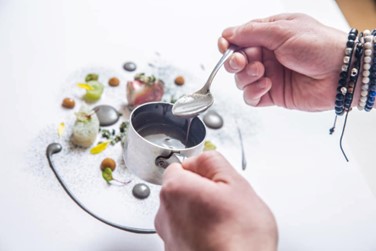 Plating a dish at the Adrián Quetglas restaurant on Mallorca
At this magnificently decorated establishment in Bellvís (Lleida), we'll almost always find chef Joël Castanyé coming up with recipes based on local products and prepared using techniques from the world's great cuisines or vice versa – what matters most is imagination and top-notch ingredients. In the restaurant's generous wine cellar, we'll find Purgatori (which the restaurant has served since the wine's very first vintage, the chef tells us), Cuvée Esplendor Vardon Kennett, Milmanda, Sons de Prades, and Fransola.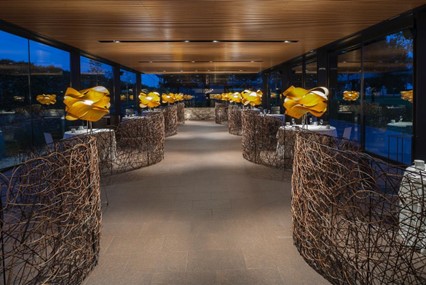 La Boscana Restaurant in Lleida
The wine cellar of El Cenador de Amós, decorated with three Michelin stars and located in Villaverde de Pontones, Cantabria, is absolutely on a par with a restaurant this distinguished. Helmed by sommelier Andrés Rodríguez, the cellar takes us deep into a realm where old treasures from around the world sit alongside contemporary, classic, innovative, bold, modern, and traditional wines… There is something to delight every palate, including Mas La Plana, Reserva Real, Grans Muralles, and Purgatori.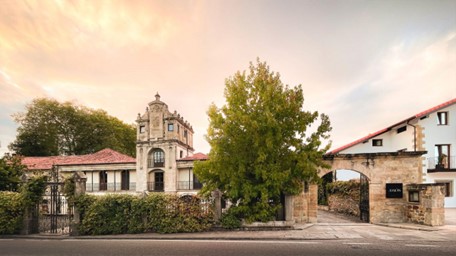 El Cenador de Amós Restaurant in Cantabria
This two-Michelin-star restaurant in Barcelona's Hotel Arts bears the signature of chef Paco Pérez, who brings his marine-inspired high cuisine, with its sublime trademark surf and turf nuances, to the Catalan capital. At Enoteca by Paco Pérez, the restaurant's love of wine is palpable, and the sommelier staff, much like their counterparts in the kitchen, seek out the very best of each winery and each producer. If we book at table here, we have a choice of several Familia Torres wines, including Milmanda, Mas La Plana, and Reserva Real.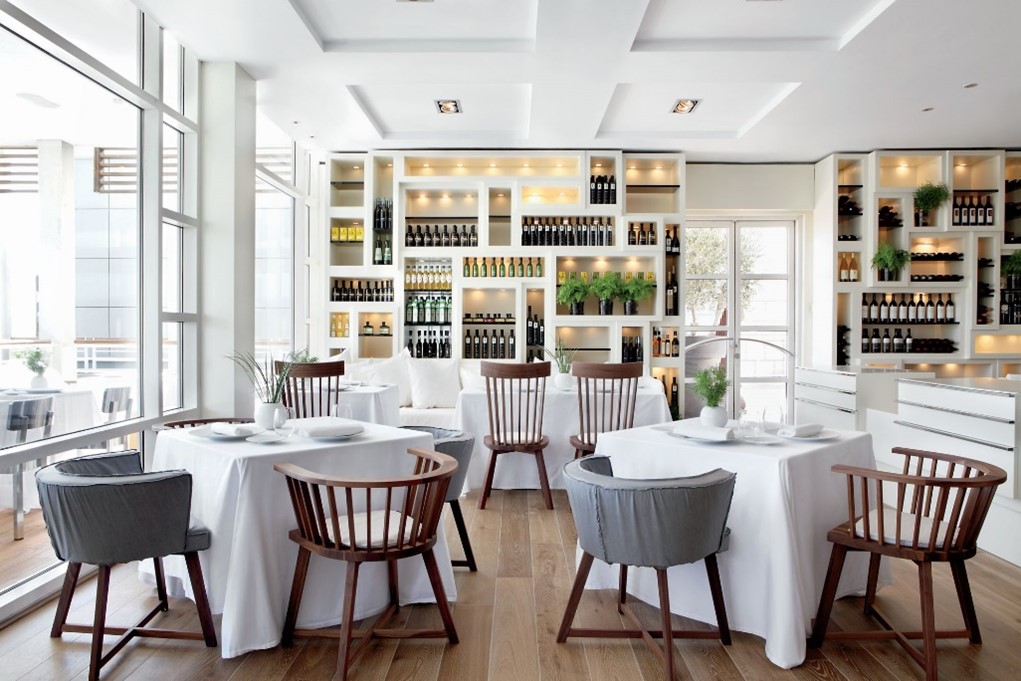 Enoteca by Paco Peréz in Barcelona