ANCESTRAL INNOVATION 
Blanco Granito is the first wine to be fermented and aged in Galician granite. This project pays homage to ancestral winemaking by using innovative egg-shaped, granite vats – the predominate and almost exclusive bedrock found in Rías Baixas. The porosity of the granite is key to constant micro-oxygenation, which heightens the wine's aromas and gives it the earthy salinity of the rock. The egg-shaped vats facilitate the movement of the wine and maintain the lees in suspension. This increases unctuosity and volume in the mouth. This singular wine has marked acidity and a huge personality.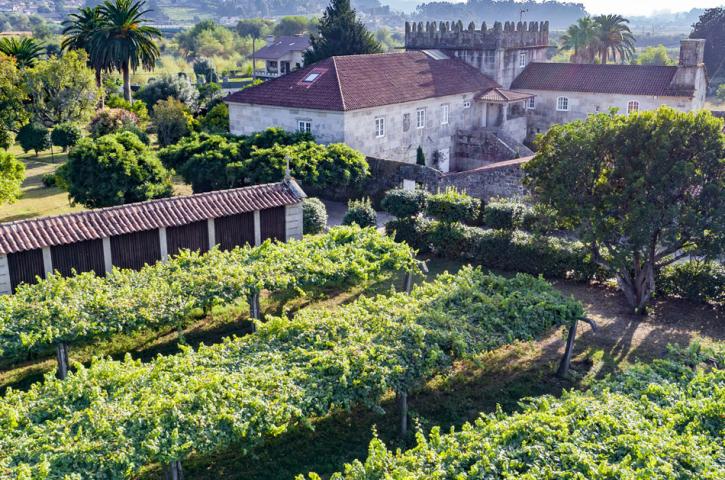 Origin
The historic Pazo Torre Penelas is home to a 6-hectare walled vineyard planted with 25 to 40-year-old vines on sandy-textured granite soils, where only the very best grapes are selected. The vineyard is marked by the influence of the ocean and the river Umia that runs through the Valle de Salnés and close to the pazo to give this wine its characteristic crisp qualities and longevity. 
DO Rías Baixas
DO Rías Baixas is a small winemaking region in Galicia, northwest Spain and is shaped by its small-scale farming tradition. More specifically, it is located in the province of Pontevedra and a small area of A Coruña and is divided into five subzones: Val do Salnés, O Rosal, Ribeira do Ulla, Condado do Tea, and Soutomaior. One of the DO's determining factors is its commitment to indigenous varieties, particularly Albariño, which resists the region's characteristic adverse climate conditions to produce wines with authentic quality and sense of place marked by their distinctive Atlantic character.